Strict Standards
: mktime(): You should be using the time() function instead in
/home/sanc9787/public_html/admin/config.php
on line
42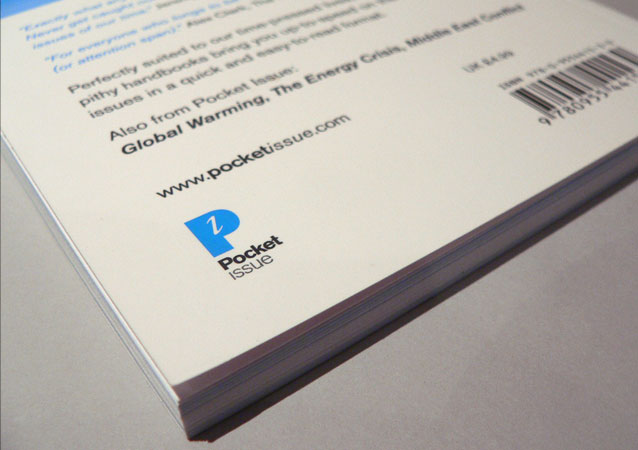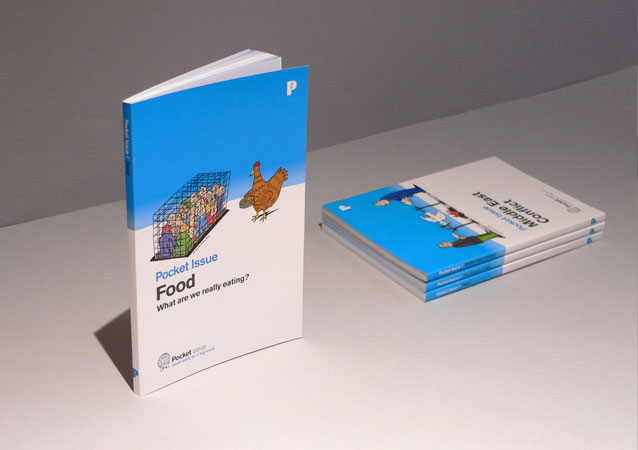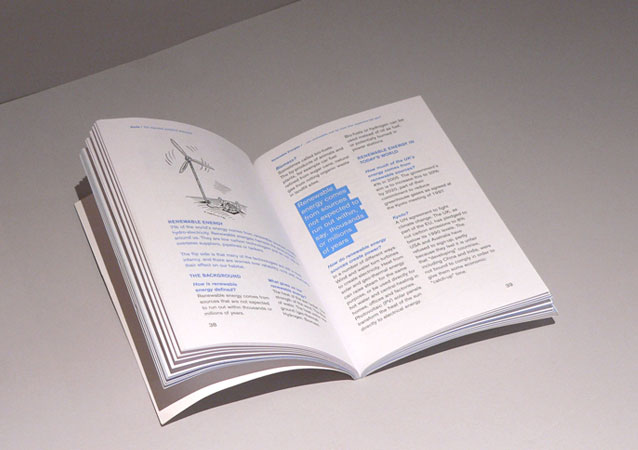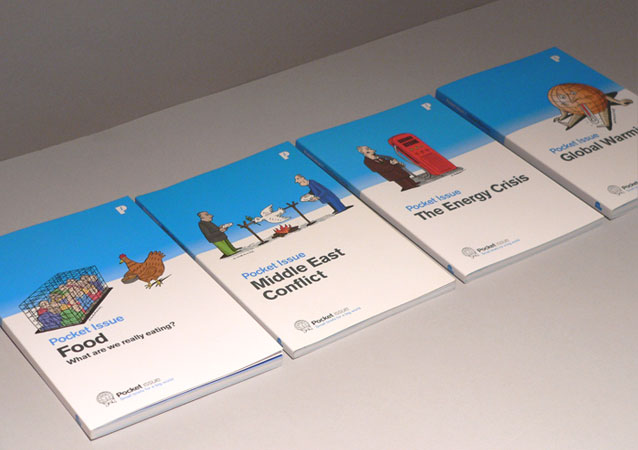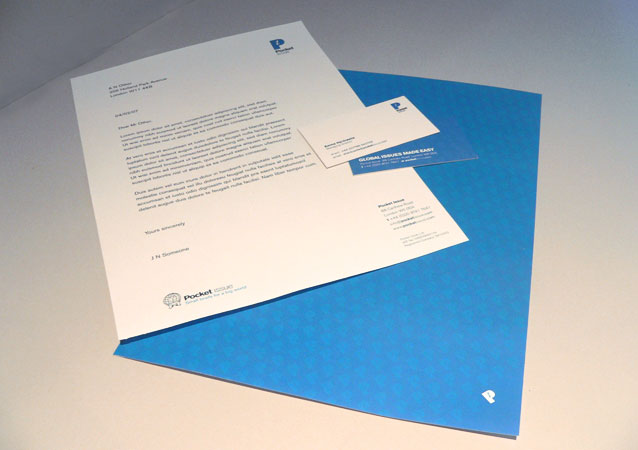 Pocket Issue
Pocket Issue titles are small books designed for the time poor. Its aim is to brief you quickly on a global
issue that affects our world – terrorism, climate change, oil shortages

We all skip through the news listening to half understood stories, much like entering a cinema half way
through – for example we have all seen suicide bombers in the news; young people ending their lives
and taking as many other people with them as they can. But why do they do this? where is the beginning
to this story?

Pocket Issue: Middle East conflict answers many questions to help us understand some of the reasons.
An insight that Arabs and Jews have never really seen eye to eye since the end of the 19th century in
a child's playground "my god is better than your god" sort of way – and gives us key conflict date 1948,
the year Israel was founded.


Branding
The branding had to be authoritative as well as a strong mark that will be easily recognised on any medium.
The "i" inside the "P" had the secondary memorable appeal – and also made it possible to use the mark
without needing the words Pocket Issue written underneath.

The covers for the books are a modern twist on the well known Penguin books, a collection, a family
of small books. The interior is thoughtfully designed, each chapter divided by a picture, highlighted
pullouts, easy to navigate and find what your looking for, it also has a friendly reading style that speaks
to you without constantly needing to use the dictionary. It's all very much inspired by our cool easy to read
magazines, no one is to feel embarrassed by being seen in the tube reading some real life issues.


Daniel Sanchez and Emma Hardcastle MD of Pocket Issue have been working closely together from the
very early stages of this great concept taking shape. The mutual and professional working
relationship has resulted in many great marketing, design and strategy ideas that have flourished.

"Exactly what any busy person needs - the facts at your fingertips!"
Jeremy Vine, BBC Radio 2 & Panorama

Brand identity, naming, reading style and design.