Strict Standards
: mktime(): You should be using the time() function instead in
/home/sanc9787/public_html/admin/config.php
on line
42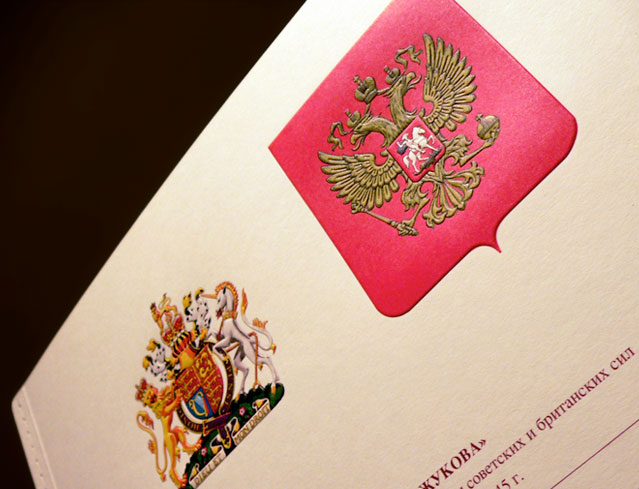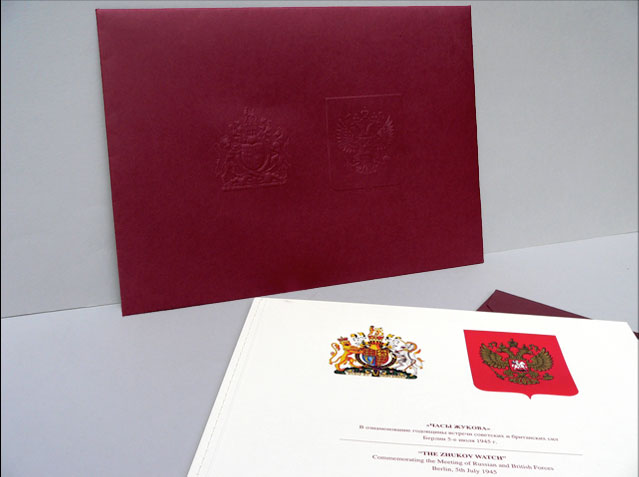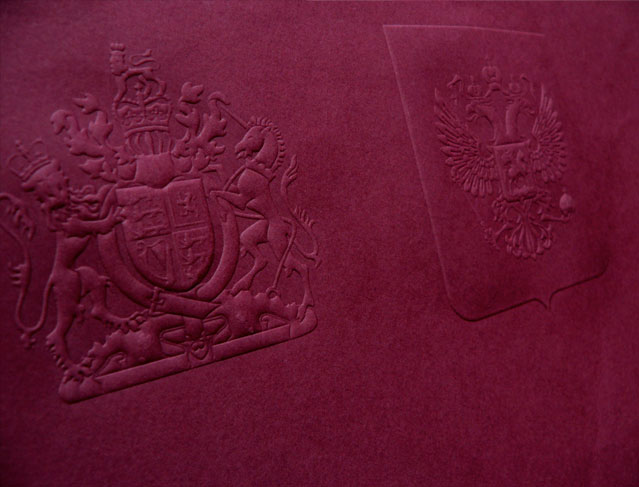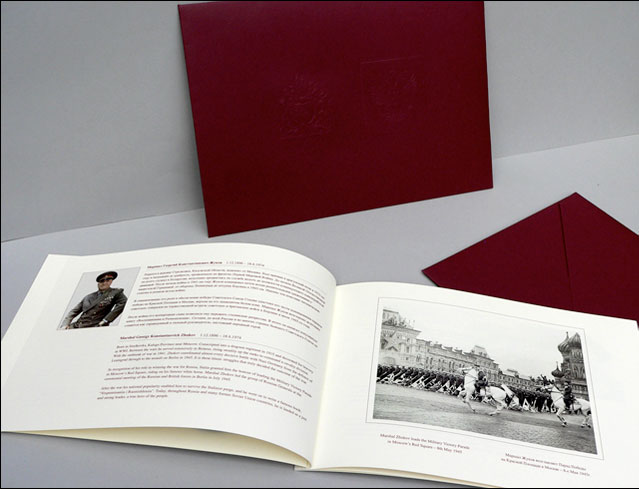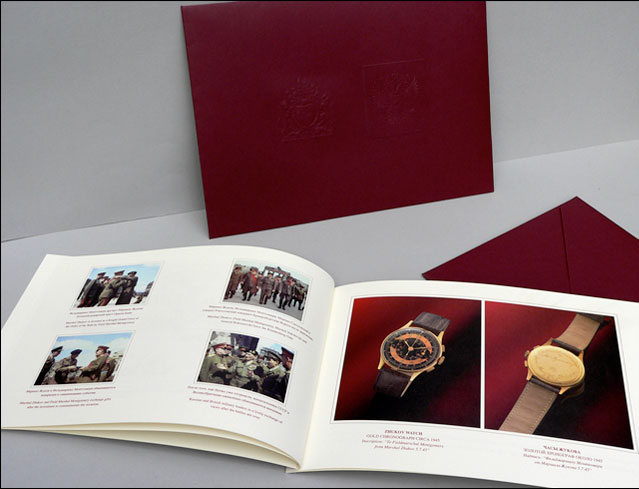 When our client asked us to design a brochure which needed to be distinguished and appropiate enough
to commemorate the meeting of Marshal Zhukov & Field Marshal Montgomery in Berlin 1945;
we recomended a printed method that would impress.
Consisting of a 350gsm cover, thread sewn to face, bespoke envelopes and embossed crests;
making this a very prestigious brochure indeed; to the highest standards of printing available.
Print to impress
We couldnt help ourselfs to include some photos, which we where kindly allowed to take on the
dummy day at the printers – giving us a glimps at this 16th century technique of encraving dies –
which makes embossing possible.