Strict Standards
: mktime(): You should be using the time() function instead in
/home/sanc9787/public_html/admin/config.php
on line
42

Internal keynote presentation graphics.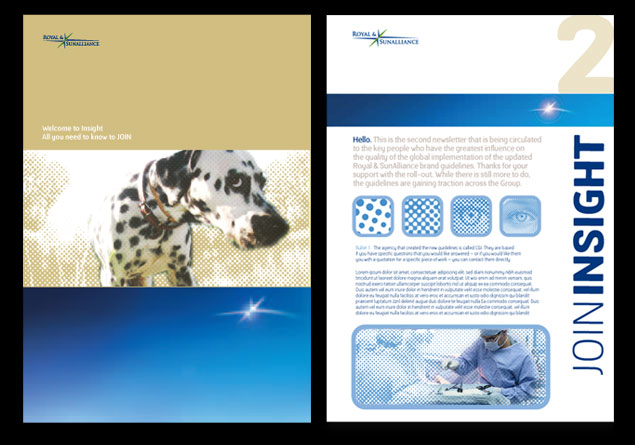 Internal printed matter, Welcome pack, All you need to know to JOIN.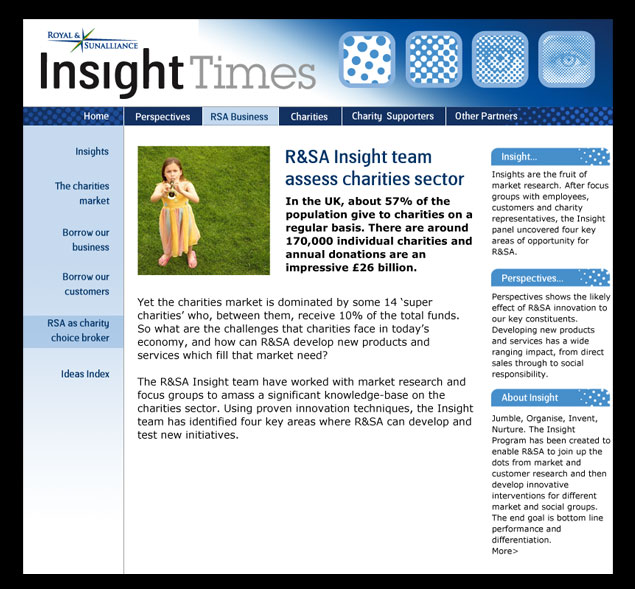 Insight Times, intranet design.
Identity for print and screen animation
Sanchez Design took a complex concept program and made it visually interesting and easy to communicate
to our working force. Rachel Clark, Marketing R&SA
Insight – JOIN
Jumble, Organise, Invent, Nurture. The Insight Program has been created to enable R&SA to join
up the dots from market and customer research and then develop innovative interventions for
different market and social groups. The end goal is bottom line performance and differentiation.