Strict Standards
: mktime(): You should be using the time() function instead in
/home/sanc9787/public_html/admin/config.php
on line
42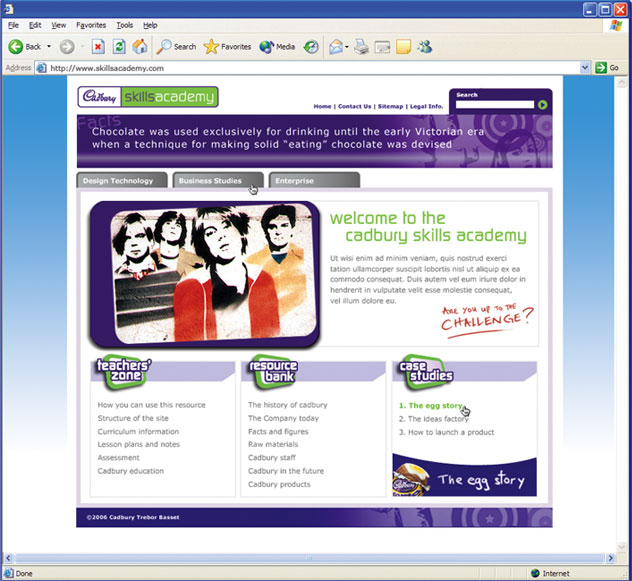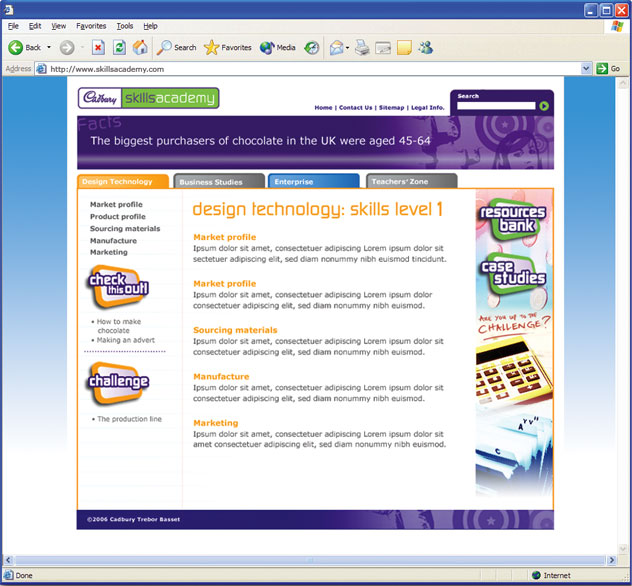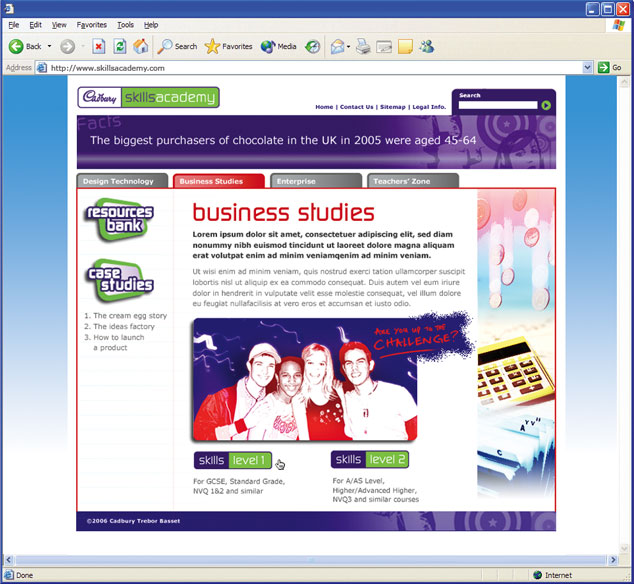 Cadbury skills academy is an online education program from GCSE to A level stage. The website has gone
through many stages to ensure the outcome will be one of its best in the online learning field. Due to be live
soon, the web site includes many interactive activities full of facinating facts.
All of the education resources produced have been devised and developed with teachers and many
educational specialists. We are looking forward to the launch.


Website design, art direction and branding.