Strict Standards
: mktime(): You should be using the time() function instead in
/home/sanc9787/public_html/admin/config.php
on line
42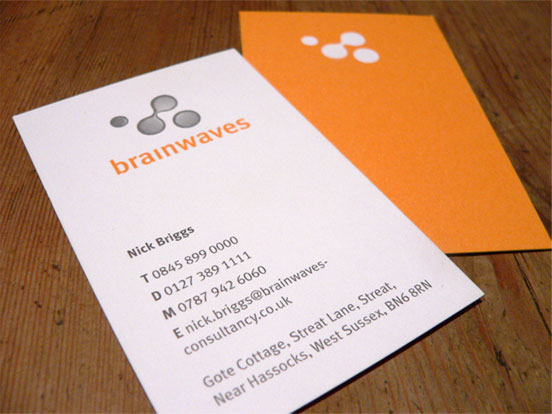 It was after putting together a diagram using dots to visually explain the company's strategy
(Jumble, Organise, Invent and Nurture.) JOIN – which led us to wanting to use a similar approach
for their new identity. The result was a collection of 4 mercury dots that represent ideas and
insights which merge together when there's a connection or similarities between them.

Brainwaves are a business consultancy, they develop innovative methods to identify and
create growth for clients in various market sectors.