Strict Standards
: mktime(): You should be using the time() function instead in
/home/sanc9787/public_html/admin/config.php
on line
42
Shop-shop
Turn a clever idea into reality*
In this area we allow you to submit your own personal ideas, and we will make them happen for you.
It could be absolutely anything, one-off pieces that range from t-shirts, art canvases or bespoke invitations.

You may have always wanted to have had that great snap pickie turned into a large format canvas to
take up an empty space on your wall...or that t-shirt idea you would have loved to have worn,

Instead of buying one of the many in trend framed canvases or t-shirts - create something completely
unique and meaningful to you, your friends or family.

We will soon be showing some pictures with samples we've done so far... so please come back soon to see!
Please email us to order or for more information info@sanchezdesign.co.uk

*This could be an ideal personal gift.
Invitation for summer party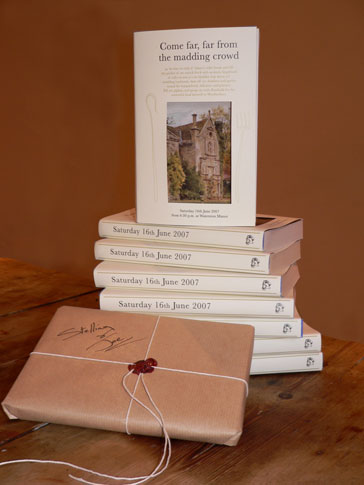 The theme of the party was Thomas Hardy's Far from the Madding Crowd at Waterston Manor, Dorset.
The published book had a painting of Waterston on it, so we designed a book sleeve with an opened
window at the front revealing the picture and venue, with all other details at the back of the sleeve.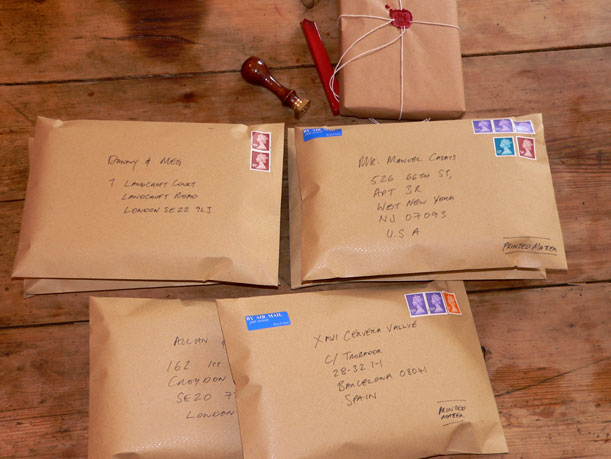 It was sent to 300 lucky guest internationally